Fonté Coffee exists to serve quality. But, we serve much more than just coffee – we deliver all of the knowledge and expertise needed to produce the best coffee experience. If you're ordering in bulk, need servicing or are opening your own café, you're in the right place.
SUPPORT It takes more than great beans to make outstanding coffee for your customers. It takes discipline to get it right every time. We pride ourselves on providing our clients with world class service every step of the way to ensure timelydelivery of fresh product, impeccable care and maintenance of equipment, and proper training of staff.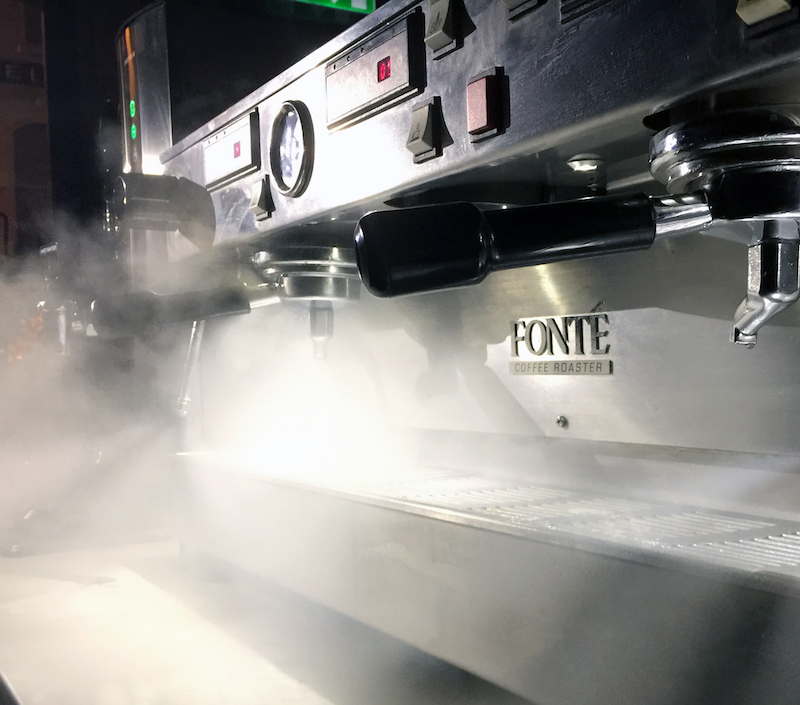 SIGNATURE SERVICE We believe in partnerships. Your business deserves personalized services for your entire coffee experience from installation and training to assistance when the unexpected happens. Fonté's quality assurance guarantee means you'll have 24-hour equipment assistance from a partner that holds excellence as a standard.
ROASTING & DISTRIBUTION We are here to help. Please contact us and we will get in touch with you to help you on your coffee journey. An excellent cup of coffee starts with quality beans and the skills of a highly-trained and experienced master roaster. With batch artisan hand roasting we are able to adjust to the nuances of the coffee's condition and character. Because we recognize that coffee beans are perishable, we developed a signature roast to order program ensuring your coffee is shipped within 24 hours of roasting and is sealed in innovative packing with one-way freshness valves.
PRODUCT DEVELOPMENT
Fonté coffee is crafted to please the most discriminating coffee connoisseurs. Our roasters understand coffee's ability to complement an experience—from the rich aroma when they first wake up to a late night indulgence. As a partner, we can further customize Fonté Coffee to fit your brand. With product varieties from in-room filter packs to whole bean operations, Fonté will enrich the experience of your customers and guests.
Apply To Become A Wholesaler Here